Sometimes I feel like you can never have too many lamps. Until you run out of places to put them and your electric bill is through the roof. Then you might need to cut back. But let me just share with you some of the beauties that are out there for your decorating pleasure.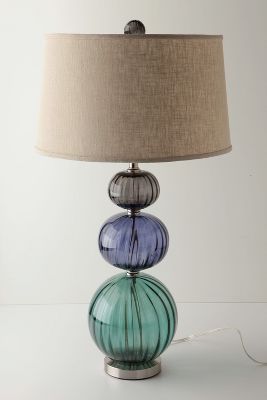 Whistle, and this dog lights to show you the way! Too bad I can't whistle..
My favorites are the owl, and the buttery yellow golden lamp base. It seems so warm and comfortable.  After doing this round up of lamps, I have to say I think I'm partial to glass based lamps! I think it might have something to do with seeing the wires going up the middle, like seeing the spine of the lamp. What's your favorite style of lamp?