It's been awhile since I've done one of my ten things posts. So I figured I was long overdue for another one. With that being said, here goes our latest installment of ten things I want but don't need.
1.
I don't know what it is with my extreme obsession with satchels and messenger bags. I guess I love the idea of having so many pockets and pouches and a place to put everything. Unfortunately, I don't have a practical purpose for carrying around one of these things, or any junk to fill up all these pockets and pouches. But nevertheless..
2.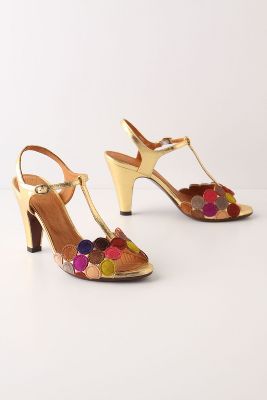 Swoon. Tell me I don't need these adorable heels. Well okay. I don't. Where would I wear them? And can they really be justified for over $400? I think not. But a girl can dream.
3.
Confession. Pottery Barn Teen makes me green with envy.
4.
A snuggle puggle. I need him.
5.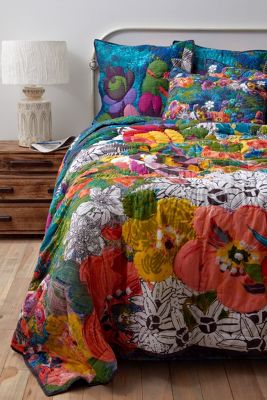 Oh Good Lord the colors. Can't. Handle. I wish I had 500 beds. Or could change my quilt and comforter with each month of the year. And I wish the prettiest ones weren't the most expensive ones. Can you imagine waking up underneath this rainbow of awesomeness?
6.
I love the look of Le Creuset cookware.
7.
Well you know. Everytime you order a pair of Toms, a needy child gets a pair or shoes… maybe this wouldn't be such a bad idea?
8.
I would love to fill my neutral colored sofa with a plethora of brightly colored and unique throw pillows.
9.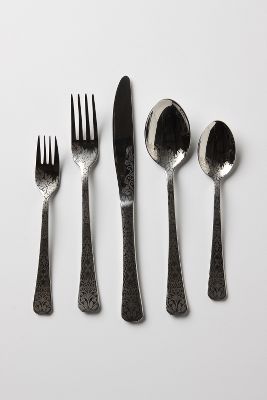 Definitely have plenty of perfectly good silverware, but I'm ready for a new set. And a big change.
10.
So I'm 99% sure that a felted jackass is about the last thing I need in my life, but look at that little guy's face!! He needs to be a permanent part of my life.
So there you have it! Ten things I want, but most definitely don't need. And don't you worry, I will always be able to keep these lists coming!